USB Stick STM32 (Gotek) HxC Firmware v3.1.25.1a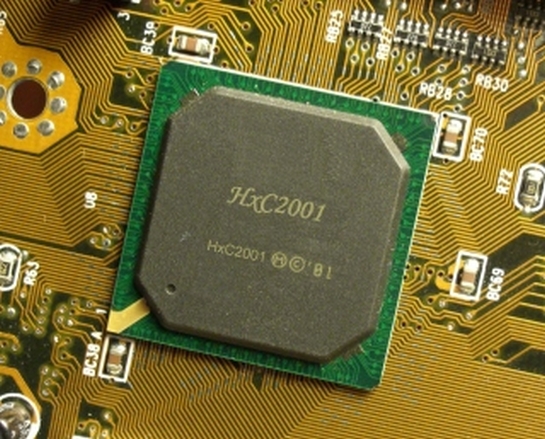 Jean-François DEL NERO (who's behind the HxC SD Floppy Emulator) recently has released a version of the HxC emulator firmware that is compatible with the STM32 chip used in the Gotek floppy emulators.
This means that the great functionality of the HxC SD emulator is now available on cheaper and more widely available hardware.
The bootloader to convert the Gotek floppy drive in HxC compatible must be purchased on the website HXC 2001 by sending an email to Jean-François DEL NERO. The price of the bootloader is one-off 10 Euro per Gotek that you want to update. Future updates of the software are free and can be made from a USB stick
The HXC Usb (Gotek) firmware supports:

+ many more….
USB Stick STM32 (Gotek) HxC Floppy Emulator Firmware v3.1.22.1a -> v3.1.25.1a cumulative changelog:
TI99/4A : V9T9/DSK Loader -> Better disk layout detection.
OLED screen setting sanity check: Do not allow more than 21 characters per line.
2 Digits screen Gotek: Fix embedded config menu.
HFE files: Fix MPC60 MkII formatted images write support regression. May also fix possible write issues on HFE files with some others machines/disk formats. Update recommended.
7 segments Gotek: New menu entry : 5 -> Auto select delay setting.
Floppy Interface initialized before the screen. (Fix Emu Emulator second drive detection issue).
Amiga ID support enabled by default (HD ADF support).
Internal improvements.
"Double steps per increment" rotary support added.
New menu entries: Head settling time. (7 digits gotek meny entry number 6). Rotary type. (7 digits gotek menu entry number 7 – 0=Single Step, 1=Double Step, 3=Disable.).
This is only a little part of the changelog. The original one is very long and you can read it here. (instruction manual here)
Download: USB Stick STM32 (Gotek) HxC Firmware v3.1.25.1a (218)
source: hxc2001.com