USB Stick STM32 (Gotek) HxC Firmware v3.1.32.1a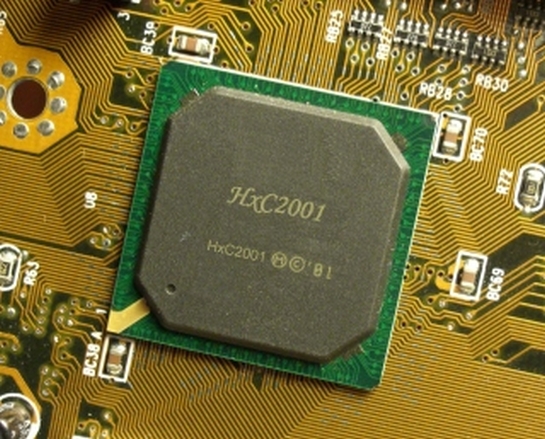 Jean-François DEL NERO (who's behind the HxC SD Floppy Emulator) recently has released a version of the HxC emulator firmware that is compatible with the STM32 chip used in the Gotek floppy emulators.
This means that the great functionality of the HxC SD emulator is now available on cheaper and more widely available hardware.
The bootloader to convert the Gotek floppy drive in HxC compatible must be purchased on the website HXC 2001 by sending an email to Jean-François DEL NERO. The price of the bootloader is one-off 10 Euro per Gotek that you want to update. Future updates of the software are free and can be made from a USB stick
The HXC Usb (Gotek) firmware supports:

+ many more….
USB Stick STM32 (Gotek) HxC Floppy Emulator Firmware v3.1.25.1a -> v3.1.32.1a cumulative changelog:
Menu subsystem refactored.
Smaller code size with more features.
Menu OLED and sound parameters (Video Inverse, contrast, step sound) are now taking effect immediately.
Code optimizations.
CPC DSK : Write cache flush timeout set to 2 seconds.
Once again more code size optimizations!
More code size optimizations.
STM32 startup / init functions refactored (WIP).
Flash memory code size reduced.
Inversed Floppy Ribbon detection at power-up : "rib" (7 segments display) or "Floppy ribbon reversed !" (LCD/OLed display) message printed at power-up if the floppy ribbon is not connected properly.
Fix a regression introduced into the v3.1.28.1a : Fix normal and indexed mode possible browsing issues (unexpected wrap to index 0). Please update !
OLED screen : Standby/screen saver mode – The screen is now dimmed to a minimal level. The standby delay can be changed into the setting menu.
OLED screen : New Menu entry – "Video" Polarity mode (Normal/Inverse).
Files Browser : All Files/Folders with the hidden attribut set are not shown anymore… (Hide Windows/MAC system folders).
Push buttons Auto-repeat : Better/Smoother rate changes. Rate changes delays adjusted.
Thomson *.FD file support : Faster Loading (sectors interleave factor fixed).
Fix the "clear settings"/reset factory function.
This is only a little part of the changelog. The original one is very long and you can read it here. (instruction manual here)
Download: USB Stick STM32 (Gotek) HxC Firmware v3.1.32.1a (200)
source: hxc2001.com