Telephone Coupler (Modem) TI PHP1600 (Boxed)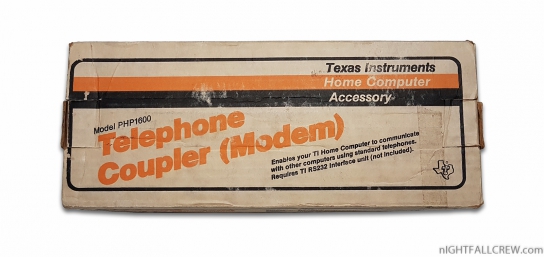 The PHP-1600 Telephone Coupler (Modem) enables your TI Home Computer to communicate via a standard telephone.
With a TI Telephone Coupler (Modem) and the TI RS232 Interface (sold separately), your Home Computer can communicate with similarly equipped computers.
You can send and receive messages and data, transfer programs between Home Computers, and access information from consumer data services you subscribe to.
Description/Specs:
Data Rate: 300 baud.
Compatibility: Bell 103.
Interface: EIA-RS232C.
Modes: Answer, Originate, Test.
Duplex: Full, Half.
Gallery: