Hyperkin Supaboy S – RGB Svideo Hack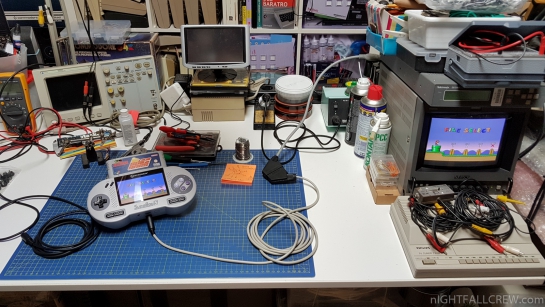 Hyperkin Supaboy S – RGB/Svideo HACK
I have decided to make this hack because the native video output of the Hyperkin Supaboy S is really bad, uses the composite video.
The photos with the LCD monitor use the SVIDEO output while the photos with the Sony CRT monitor use the RGB output.
The photos and the schematic describe very well the work that needs to be done, the hack is not complex but you always have to be makes particularly attention to the SMD (CXA 1645M) side welds.
RGB/Svideo Schematics: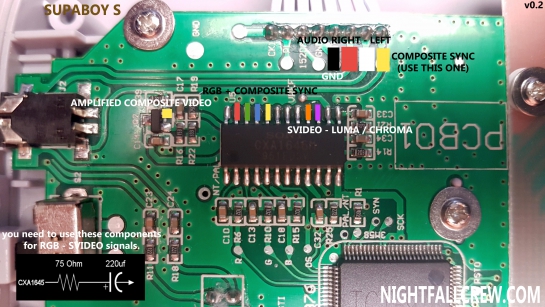 Gallery of the work that was done: