Thanks to my friend for donation a few things for Atari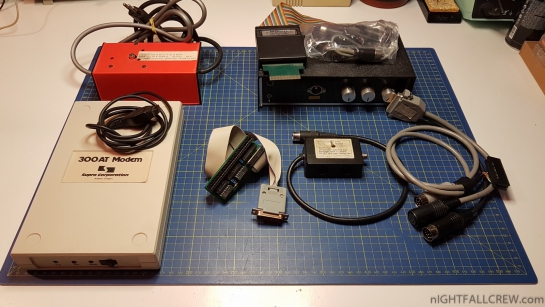 Thanks to my friend Andry for donation a few things for Atari
Here the list:
Modem Supra Corporation 300 AT
Berliner Cilinder Video Digitizer Atari 520 ST
Composite Video Switcher (Color/Mono)
A unknown Interface with 3 x Potentiometers+ 2 x DIN IN/OUT + Cartridge Expansion Port (they have used the cartridge case of the Commodore 64 but the connector is Atari).
A unknown Harddisk Interface for Atari.
Two unknown cables with Floppy Drive Connections.
Gallery: