Commodore Floppy Drive SFD-1001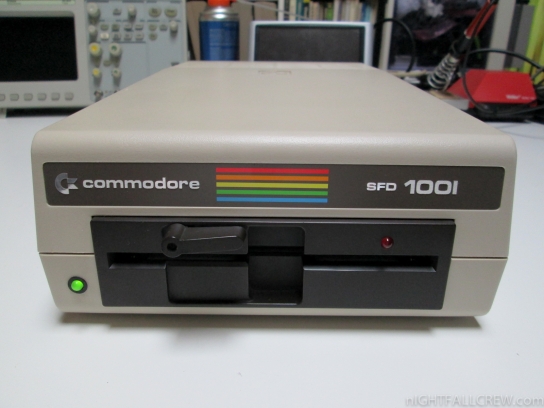 Autopsy:
from C64-Wiki Homepage:
The Commodore disk drive SFD-1001 was build in 1984/85. It has got a storage capacity up to 1 MByte (1.066.496 bytes equals 4166 blocks, ca. 4100 useable) for 5,25″-disks and it has got a IEEE-488 interface.
The data transfer is parallel. Also it is 5-times faster (ca. 1500 bytes/s) than the floppy VIC-1541. It can also used on CBM-PETs and with the right connector (cartridge) on C64/128, too.
The disk drive has build in the Commodore-DOS 2.7 version.
Download: 8250LP (SFD-1001) Disk Drive Technical Manual (945)
source: c64-wiki.com