Unboxing SD2Snes MK II REV E2 by Ikari for Famicom/Super Nintendo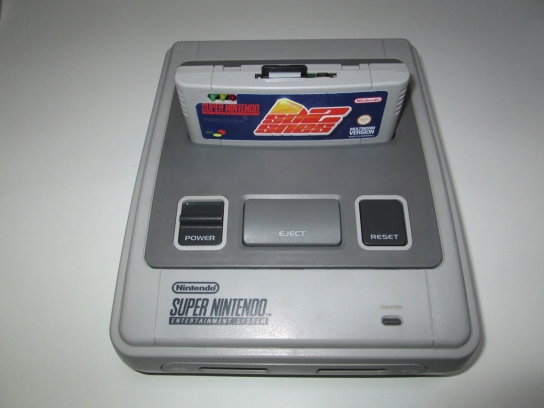 Autopsy:
The SD2Snes cartridge is a SD Card Cartridge for the Super Nintendo / Famicom / Snes.
This cartridge, unlike previous products such as the NeoFlash SNES Myth Cart, has more space inside the Xilinx Spartan FPGA to store code so in the future it is possible to support any special chip as long as it has been firmware updated with the latest code provided that support has been developed and implemented.
Xilinx Spartan FPGA Firmware updates can be done without any special hardware, again, unlike the NeoFlash product. You can put the firmware on an SD card and it will automatically find the file and allow you to flash it right in place.
This cartridge already supports the Capcom CX4 microchip which is used in both the Megaman/Rockman X2 and Megaman/Rockman X3 cartridges. NTSC/U/J and PAL/E ROMs will run without a hitch as well as the Megaman X3 Zero Mission ROM (with the latest firmware update which readdresses some of the memory mapping in code).
It also works with ALL DSP chips including third party vendors (DSP1A/B, DSP2, DSP3, and DSP4). SD Gundam GX and TopGear 3000 run as well as Dungeon Master and Pilotwings. All of these titles load in a fraction of a second and are fully playable. There is no difference between the gameplay of these ROMs using sd2snes than playing them on original cartridge hardware.
Features:
SD/SDHC/SDXC support (tested up to 64GB; no exFAT support so SDXC cards must be reformatted using FAT32)
High quality push-push memory card slot.
Fast ROM loading (~9MB/s)
Fast menu navigation.
Directories are sorted automatically, no need for FAT sorting tools.
High resolution menu (512×224) for adequate display of long file names.
Real Time Clock.
Supports ROM size up to 128MBit (96Mbit actually implemented)
Automatic near-time SRAM saving to SD Card (while the game runs). Some limitations apply:

near-time saving is switched to periodic saving when a game is found to use the SRAM as work RAM.
Automatic saving is disabled when MSU1 is used. SRAM is saved on reset.

Enhancement chip support (see below for implementation status)

BS-X memory map / Satellaview base unit registers (clock)
DSP1 / 1b
DSP2
DSP3
DSP4
ST-010
Cx4
MSU1 (Each supported enhancement chip can be used in conjunction with MSU1.)
S-RTC

SuperCIC key (SNES CIC clone):

 enables operation on unmodified consoles of all regions.
 supports software 50/60Hz switching on SuperCIC enhanced consoles only (to be performed by sd2snes firmware, not yet implemented there)

Auto region patching: eliminates "This Game Pak is not designed…" messages regardless of 50/60Hz setting.
A few things that may be added via Firmware updates in the future:
GSU-1/2 (SuperFX)
Action Replay/Game Genie code support
SPC7110
and more…
SD2Snes Video Review:
Download: SD2Snes Cartridge Label (998)
source: sd2snes.de tototek.com