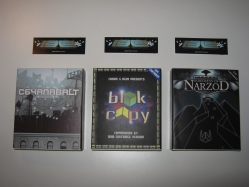 Autopsy:
Today i'm very happy to present three new cartridges for the Commodore 64.
Nowadays, i'm very pleased to see new cartridges for Commodore 64. Many years are gone but this computer doesn't want to die and honestly i am very happy.
If you like to purchase these fantastic games go here.
source: rgcd.co.uk