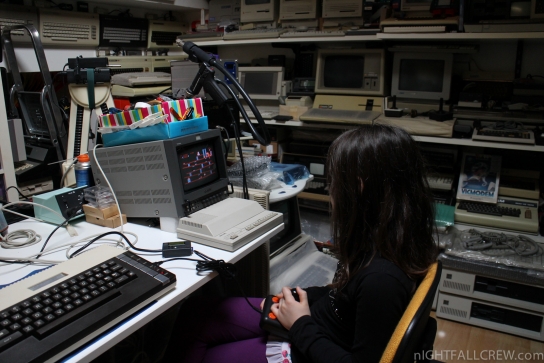 Atari 800XL Upgrading.
Installation and preparing:
VBXE v2.1 Interface Installation.
Simple Stereo + U-Switch Installation.
Formatting and partitioning CF Card (Sandisk ULTRA 2Gb) for the SIDE 2 Cartridge/SDX.
Software update:
Update the Ultimate 1MB (First batch 2011) Flash AM29040BL.
Update Ultimate 1MB (First batch 2011) Xilinx XC95144XL JTAG Firmware (v1 to v2)
Upgrade/Fix:
Fixed some wrong connections of the old installation from the Ultimate 1MB to the Atari 800XL PCB.
Removed the RF Modulator and installation of a Female DIN (8 pin + GND) for the RGB output + RGB CTRL + SYNC + AUDIO (Stereo)
I have also made a cable from a male DIN (8 pin) to Scart, fully shielded of a four meters lengths.
All these interfaces can be purchased on the lotharek website.
Some photos of the installation: