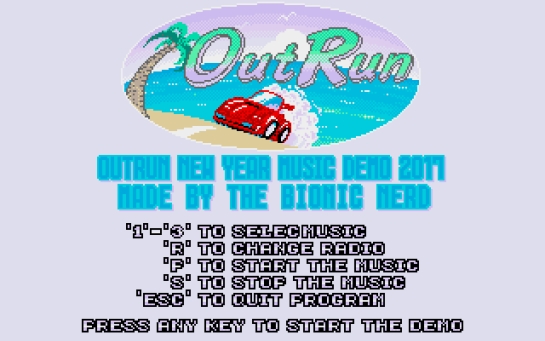 Outrun New Year Music Demo for the Atari ST by Peter Jørgensen
The music has been converted by Peter Jørgensen aka. fedepede04 aka bionic nerd, using a special version of Project Ymer, that can exported its tracker scores to YMT files.
It's a Pure YM2149 Sound, no Samples, no Sid, Synth Wave, or Phaser sounds.
Download: Outrun New Year Music Demo (99)
source: bitmania.de