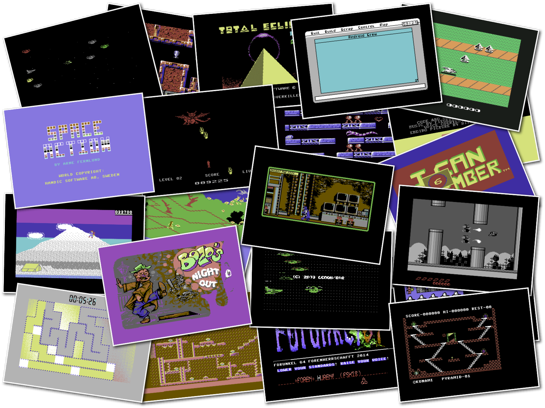 Some new games or tools (Cracked / Trained or Unrealeased) for Commodore 64 have been released from your favorites groups.
Titles:
Bozo's Night Out +7HDG
Vallation +6HD
Foren Huren +Docs [pal/ntsc]
Mag Max +8DGH +Pic
Burnin' Pen '64
Zappy Bird +2
Ugh! +5DGM
Eelona Preview +2
Beyond the Night Run +3H
Spike's Peak 101% +7DGM
I Can Remember +D
Batman – The Caped Crusader USA + [ntsc/pal]
Space Action 2 Preview
Game Preview #1
Game Preview #2
Mad Ninja Preview
Slug +30D +Fix
King's Valley Preview
Burnin' Pen '64 [bugfix]
Total Eclipse II -JEWEL-
Mission Omega +1D
Download: All Games in One Archive (90)
GD Star Rating
loading...