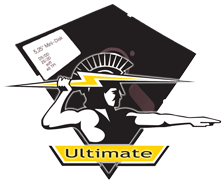 from 1541 Ultimate homepage:
About 100 plastic cases have arrived, and they look really great! I am glad that black has become the color eventually, and that the material looks the way it does. And I am sure that everyone who is waiting for their unit will be satisfied with the case as well! The remaining cases of the batch that are ordered will arrive a bit later. I'll update you as soon as I know more.
There is also a downside on the cases; due to the shrinkage of the material along the long side (not very visible, but when you measure you can see it), the board is a very tight fit inside the case. It is therefore very difficult to close it, and once it is closed, well… good luck with opening it! Unfortunately it will cost me a lot of time to build the units together. Hopefully I will get good at it after the first 10 or so.. ;)
Due to the demand, another 100 units (the hardware boards) have been ordered for production and will be ready in about a month, in the end-of-april time frame.