Updated U64 CPLD using a GX-4X / ADP-056 JTAG Adapter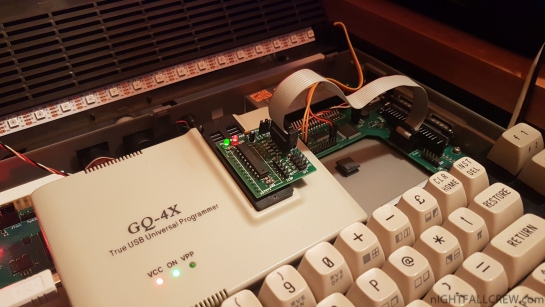 This update is only valid for Ultimate 64 boards up to serial number #540, which were shipped with an older version (v1.0) of the CPLD code.
This Update fixes an issue with the handling of key presses. To test if your U64 board is affected, run "Bounty Bob Strikes Back" and try to play/start the game.
Update on your own risk, your warranty is now void. I am not responsible for bricked devices. If you have any concerns, please do some research before updating your CPLD!
Gallery:
Download:
source: facebook.com/groups/1541ultimate/