Phase5 CyberStorm MK2 @ 100Mhz (040 Hack – Stable)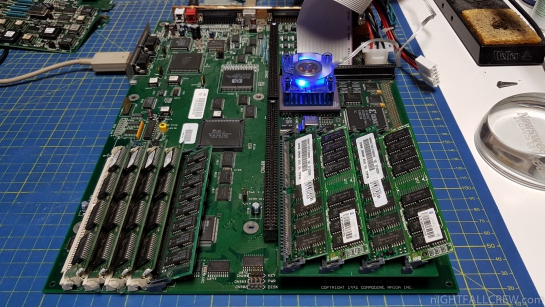 Phase5 CyberStorm MK2 @ 100Mhz (040 Hack – Stable)
This is a simple hack to overclock the Cyberstorm MK2 at 100Mhz without needed adapters or simply replacing the oscillator which causes instability or malfunctions.
The hack consists downgrading the Cyberstorm MK2 to 040 simply by moving the two resistors can you see marked in the photos.
For some CPU or MK2 models it is also advisable to replacing the original voltage regulator LT1085CM at 3.3v with this one LT912CM 3.5v but if the amiga is stable after hours of operation you can also avoid the replacing the voltage regulator.
Gallery of the work done:
source: Cosmos Blog