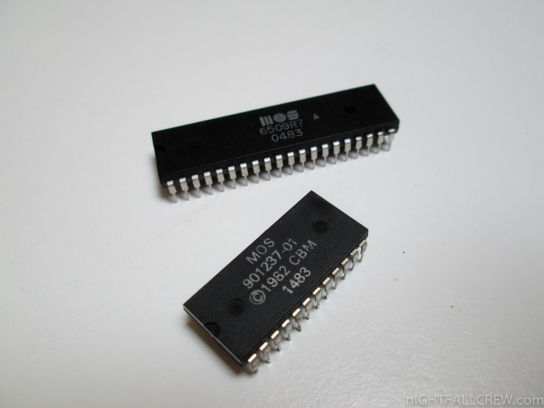 This gallery shows some stages of the cleaning and repairing the Commodore CBM 610.
Defects found on the Commodore CBM 610:
Black Screen of Death.
Garbage characters on the screen.
Keyboard Yellowed.
Filter capacitor exploded.
The black screen of death was fixed by replacing the CPU MOS 6509A and the problem of garbage characters on the screen was fixed by replacing the ROM characters with a EPROM 2532 suitably programmed.
The yellowed keyboard was replaced with a new one in good condition of the Commodore CBM 710. I like Commodore. What will be the difference of a CBM 710 and a CBM 610 keyboard? nothing, are the same! no! on the keyboard of the CBM 710 has two wires reversed! (brown/red) ;-D
The filter capacitor exploded has been removed.