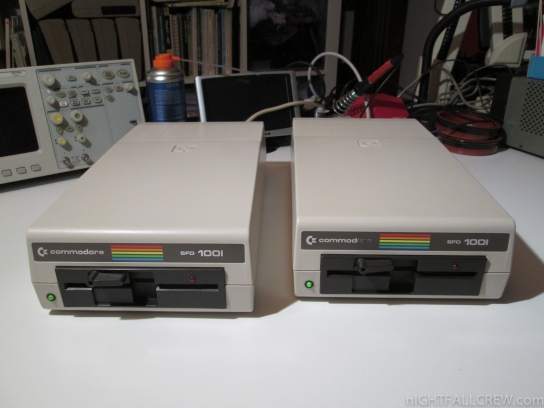 This gallery shows some stages of the repairing of the two Floppy Drives Commodore SFD-1001.
Defects found on the two Floppy Drives:
Both floppy drives had the capacitors that leaked acid on the motor control pcb.
Both floppy drives had the closing arm cracked.
The difficulty was rebuild the tracks of the pcb and remove the most of the leaked acid of the capacitors. Unfortunately on the aesthetic level this type of repair are not perfect, but i'm glad that now work.
To test the correct operation of the Floppy Drives i have used a Commodore CBM (PET) 2001, and a Commodore CBM 610.