Ultimate-64 (U64) – RGB LED – Keyboard Mount Set – S/N Stickers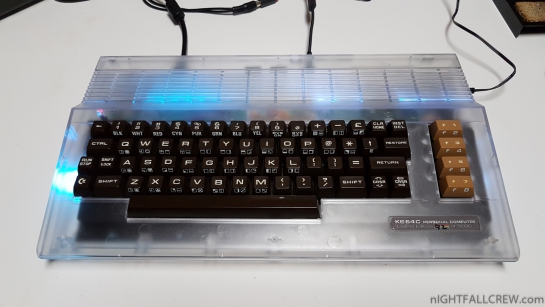 The RGB LED strip (APA102C) is a feature that has been added since the firmware version V1.0D, this version will be released very soon.
In the photos you can see two different Keyboard Mount Set and Accessories, in the first 7 photos (Transparent case) i have used the KIT sold by PixelWizard.eu and in the following 10 photos (SX-64 style case) i have used the kit sold by corei64.com
Both KITs do their job and integrate perfectly with the case.
Just a note, but it was my error, i didn't read the description written on the site, the kit sold by corei64.com is not compatibile with the U64 motherboards v1.0 because there is a keyboard adapter, i solved quite easily by cutting a piece of plastic of the right side keyboard support.
The two ULTIMATE 64 custom stickers with their S/N and the SX-64 Style C64C Case are on sale on PixelWizard.eu.
The transparent C64C case is no longer available and comes from an old campaign on Kickstarter.
Gallery:
Video: