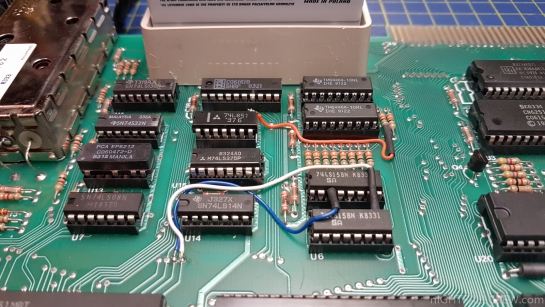 Atari 600XL Repair & Memory Upgrade
Defect:
Keyboard unresponsive – Dead.
Keyboard "A" Key Dead.
Repair:
Replacing 2 x CD4051 (U22/U23)
Sprayed R-11 Contact Cleaner inside the push button of the "A" key.
Enhancements:
Upgraded the RAM memory from 16k to 64k (memory upgrade requires 3 short lengths of wire and two memory chips: HM50464P or equivalent 4464 to provide a full 64K).
Gallery: