Interfaccia ZXpand per ZX81 e Timex-Sinclair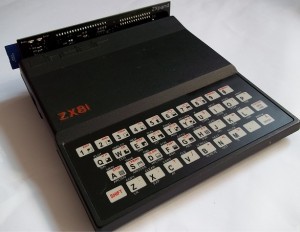 L'interfaccia ZXpand è una nuova interfaccia per Sinclair ZX81 e Timex-Sinclair TS/1000.
L'interfaccia ZXpand oltre l'accesso ai files memorizzati su SD card integra anche un'espansione di memoria da 32K (configurabile per supportare le diverse modalità video).
Inoltre l'interfaccia ZXpand permetterà anche di collegare un Joystick (Atari 9 pin) e un plug-in per l'emulazione Audio tramite chip AY.
Caratteristiche tecniche dell'interfaccia ZXpand:
SD Memory Card reader – for instant loading from / saving to .p files (used by ZX81 emulators)
32K of configurable RAM memory, which can then be set up to use the various hi-resolution graphics schemes for the Sinclair ZX81.
New keywords are added to the system ROM to allow you to load and save programs, produce a catalogue of files on the memory
card, configure the ZXpand Interface, and delete files.
You can still load programs from cassette as well as using the interface, to allow you to copy files onto the SD memory card.
Sub-directories are supported on the memory card.
The new ROM can be switched off once a program is loaded, in order to allow access to LPRINT, LLIST and COPY commands.
There is a built in reset button to reset the ZX81 without having to pull the power lead.
Download: ZXpand Manual (1336)
source: rwapsoftware.co.uk