Archivio per la categoria 'Chinook Technology'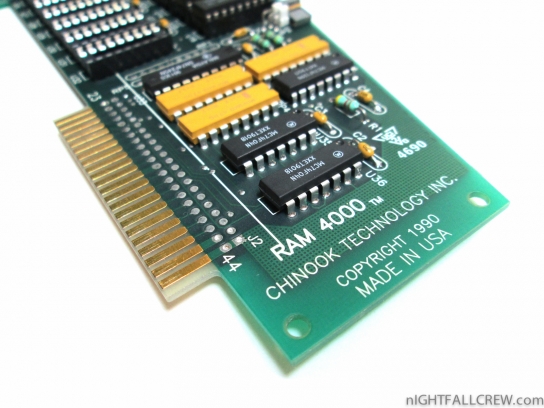 Gallery:
Espansione di memoria per Apple IIgs. Questa scheda di espansione supporta fino a 4Mb di Memoria, nelle foto sono stati installati solo 2Mb.
Le ram che vengono utilizzate in questa espansione di memoria sono le DRAM HY51C1000LS-10/KM41C1000AP-10.
Connect to
H i d d e n P o w e r B B s
If you want to transfer a file you need to use: Secure CRT (Win) or SyncTERM (Win/Linux/Mac)

if you have connection problems, try with telnet: bbs.nightfallcrew.com (port: 9009)
Unix D00r Password: area51 / nup: oldskool
SourceForge Info
I have used the alias
Xantal
instead of xAD for some projects. Example: XboxMediaCenter / XboxMediaPlayer and other undergrounds things.
Spam Blocked