ARM2SiD by Nobomi New Firmware v3.6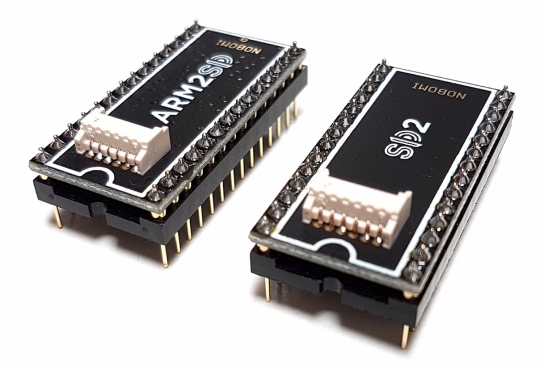 E' stato rilasciato da Nobomi un nuovo aggiornamento firmware per l'ARM2SiD.
News features and fixes in FW 3.6:
Compared to version 3.5, a quick response in stereo mode was added (when using a second socket), the dual-mono mode is activated without timeout when both socket is addressed in the same time.
Also upper addresses mapping is fixed in the update (sometimes misaligned address detection in the update application).
The "blind" FW 3.6 update updated without reading the registers during the update (especially useful if you have a problem with ARMSID detection)
Download:
If you have wired A5/A8 address lines, you can try 3SID files modified for D400h, D420h, and D500h addresses.
source: dzi.n.cz/8bit/arm2sid