Gotek HxC Firmware v3.1.8.1a & HxCFloppyEmulator v2.1.8.0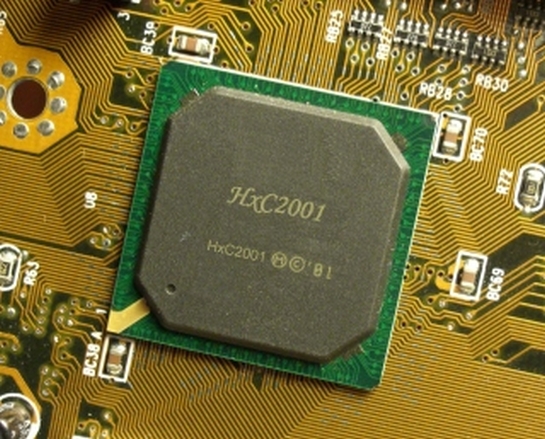 Jean-François DEL NERO (la persona che sta dietro lo sviluppo del Floppy emulator HxC SD) ha recentemente rilasciato una versione del firmware HxC compatibile con il chip STM32 utilizzato nel Floppy Drive Gotek.
Questo significa che possiamo godere di quasi tutte le features che il firmware HxC supporta anche per l'economico Floppy Drive Gotek.
Il bootloader per convertire il floppy drive Gotek in HxC compatibile va acquistato sul sito di HXC 2001 inviando un'email a Jean-François DEL NERO. Il prezzo del bootloader e' di 10 euro una tantum per ogni Gotek che si vuole aggiornare/convertire. Gli aggiornamenti successivi del software sono gratuti e possono essere fatti da chiavetta USB.
The HXC Usb (Gotek) firmware supports:

+ many more….
Firmware STM32 USB HxCFloppyEmulator v3.1.2.0a -> v3.1.8.1a Cumulative Changelog:
Raw files : Write sector performance increased. / Near Real time sectors write !
Low level Floppy IO optimizations.
Raw *.IMG PC Files : Use the DOS 6.22 disk layouts.
And as always some code optimizations.
Cache flush fix : Do you not reorder the cache when not needed ( e.g when the track fit the cache size )
CFG File V1 fix (Autoboot mode) : slots support now file images with 2 characters filename extension…
More code Speed optimizations. (again ! :) )
More Code Speed optimizations.
RAW MFM & FM Images (IMG/ST/…) : More Write speed improvement. / Sector Data cache prefetch.
RAW MFM & FM Images (IMG/ST/…) : Write speed improvement. / Track cache workflow improvement. / Code optimization (CRC16, MFM 2 BIN…).
*.ST 720KB Files : Switch to the TOS 1.62 Disk Layout.
RAW files loader : Internal enhancement.
This is only a little part of the changelog. The original one is very long and you can read it here.
Software HxCFloppyEmulator v2.1.8.0:
New Loader : Atari ATR file image loader.
New Write & Loader : HFE V3 : variable bitrate and other proctections support. / (Experimental ! The file format definition is not yet finished !)
Kryoflux raw files Writer : Fix dead lock with tracks without pulse.
Amiga DOS image browser : 85 tracks AmigaDos image support.
Disk Image browser (FAT & AmigaDOS) : Fix null-sized file import issue.
Disk Image browser (FAT & AmigaDOS) : Can now delete folders.
All image loaders : Fix possible track skew calculation error.
Emax image loader : GAP fixed to 30.
Thomson *.FD loader : Sector interleave set to 7
Command line tool : -uselayout option can be now used to specify external xml disk layout file.
Download:
source: hxc2001.com