U64/Ultimate-64 v1.21 Aggiornamento Firmware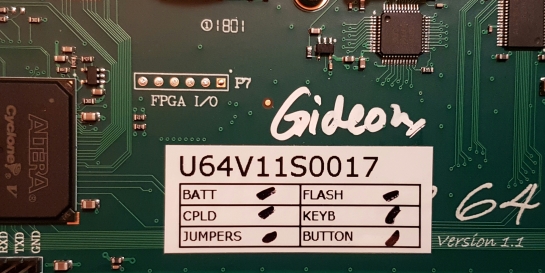 E' stato rilasciato un nuovo aggiornamento firmware per l'Ultimate-64 di Gideon.
Differences with previous release V1.20:
Based on the Ultimate-II+ firmware Version 3.5a.
Bug fixes:
Fixed UltiSid reset; should zero all registers to silence it.
Fixed debug register for regression testing.
Fixed directories that match file type extensions.
Download:
source: ultimate64.com