DirMaster v3.1.2 / Style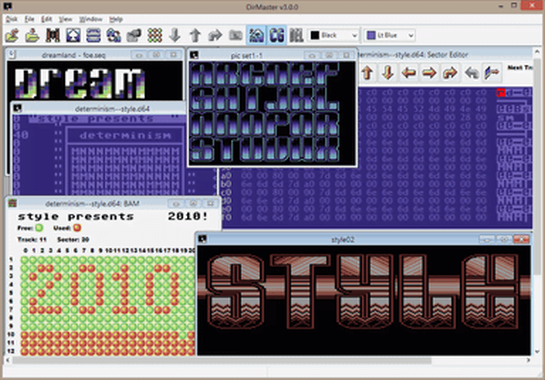 DirMaster è un programma per la gestione dei files del Commodore 64, del tipo (D64,. D81. T64, ecc) e anche i formati compressi ad esempio: Arc. Sda. lnx, ecc. Il programma DirMaster gira sotto M$ Windows.
Bug risolti in questa versione:
Workaround for high dpi issues reported by users on Windows 10 (Windows 7/8 still affected, known issue)
Drag/drop from a disk image to the file system handles "broken" files more gracefully.
Corrects issue moving .cvt files between disk images.
Page up/down works in the petscii column on the sector editor.
Tweaks: hexedit font toggling, BAM view, Explorer preview font size.
Download: DirMaster v3.1.2 (127)
source: style64.org/dirmaster