U64 Streamer v1.1a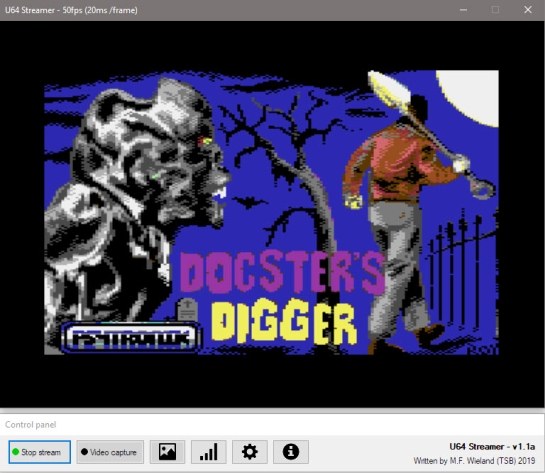 Cosa posso fare con questo programma?
Con il nuovo Ultimate 64 firmware (> = 1.1c) di Gideon è disponibile un'opzione per ricevere streaming audio/video a 50fps attraverso una connessione di rete.
Puoi utilizzare questo programma anche per catturare immagini o video.
Changelog v1.1a (07/07/2019):
Fixed settings window issue's
Check on valid IP address, and issue with remote start checks.
GUI changes.
Added visuals to start stream and video recorder button.
Fixed window position for about and settings window.
Added button icons.
Stream statistics.
Optimized code.
Download: U64 Streamer v1.1a (39)
source: u64streamer