HxC Floppy Emulator: aggiornamenti Software & Firmware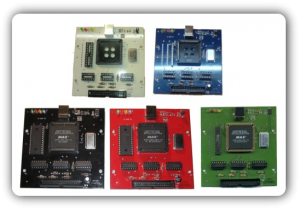 L'interfaccia 'HxC Floppy Drive Emulator' è un sistema hardware e software creato da jfdn aka Jeff.
L'obiettivo di questo progetto è quello di sostituire l'unità floppy disk con un dispositivo elettronico che emula il floppy drive (lista dell'hardware supportato).
Esistono due interfaccie di emulazione:
Una versione USB che permette di collegare l'interfaccia floppy disk drive del computer a un PC tramite un cavo USB.
Una versione SDCARD che permette di emulare i floppy disk tramite le immagini memorizzate su una SDCARD.
Note di rilascio del software HxCFloppyEmulator v1.4.0.1:
GUI : SDCard buzzer sound volume control added.
GUI reworked.
Double step drive emulation support added.
IMD Loader : Default interface mode change to Shugart.
RAW Loader : Default interface mode change to Shugart.
USB HxC Floppy Emulator : Shugart mode corrected.
Note di rilascio del firmware SD HxCFloppyEmulator v1.3.0.4:
Amiga : Change disk delay added.
Buzzer driving bug corrected.
"One button" mode feature added.
Double step support added.
source: hxc2001.free.fr