1541 Ultimate II: Rilasciato il nuovo firmware v2.0RC7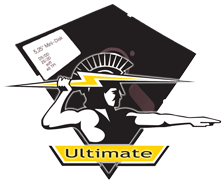 E' stato rilasciato il nuovo firmware per l'interfaccia 1541 Ultimate II di Gideon.
Fix di maggiore rilievo:
Update fixed => C64 should be taken out of reset otherwise keyboard won't work.
RTC speed correction implemented.
Screen flicker removed by not clearing the screen upon "draw()"
Double file name fixed at create D64.
C64 kept in reset to avoid basic screen before cart screen.
C1541 rom load fixed.
Delete file implemented.
Sorting of dir entries (DIR first) still needs to be tested.
REU Filetype added.
Double filenames fixed.
Rename fixed (I think!)
Error handling improved, error strings added.
download: 1541ultimate.net