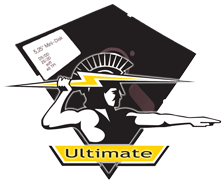 E' stato rilasciato un nuovo aggiornamento firmware v2.0RCA per l'interfaccia 1541 Ultimate I / II di Gideon.
Questa versione del Firmware e' anche disponibile per l'interfaccia 1541 Ultimate I dove i fix e le nuove implementazioni sono solo per l'MK1 (niente RTC, emulazione TAP, usb …).
Questo è un aggiornamento molto importante! Tutte le versioni del firmware precedenti a questa avevano problemi con la scrittura di dati nelle immagini D64.
Le copie che avete fatto con le versioni del firmware 2.0RCx potrebbero risultare danneggiate!
Ecco L'elenco Delle Novità E Dei Miglioramenti:
Added: Small step made to supporting block sizes other than 512 bytes (for CDROM, which I want to support soon!)
Added: Update changed to flash all roms too…
Added: Boot FPGA definitions added for booting with Winbond Flash.
Added: USB hub support (high speed devices only!)
Added: C64 reset included in 1541 reset (optional)
Added: Option to save current disk as D64 or G64.
Added: Option to create formatted G64.
Added: Progress bars in user interface.
Added: Stop option added to tape playback.
Added: Initial attempt to implement creating of G64 files.